Miele in New Zealand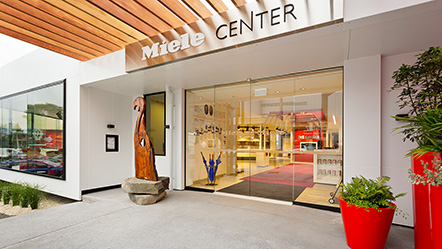 With its establishment in New Zealand in January 2008, Miele has made significant investment and long-term commitment to the local market. Miele is widely accepted as New Zealand's premium supplier of high-end domestic appliances and commercial equipment and respected for its quality and customer care.
With the exception of vacuum cleaners, Miele sell their domestic appliances direct to consumers through carefully selected Miele Chartered Agents, chosen for their advocacy and adherence to the Miele philosophy of 'forever better'. Miele vacuum cleaners are available exclusively through selected electrical retailers, whereas the commercial equipment and the cleaning and disinfecting range are sold both direct to the end consumer and through selected specialised partners.
Miele New Zealand Limited have appointed service agents throughout the country, who attend regular service training sessions to ensure that a high service standard is maintained at all times.
The Miele motto of 'forever better' is stringently applied to everything Miele approaches; not only to the Miele product itself, but also to the standard of customer service and the personal conviction of Miele employees across New Zealand.