Important Message from Miele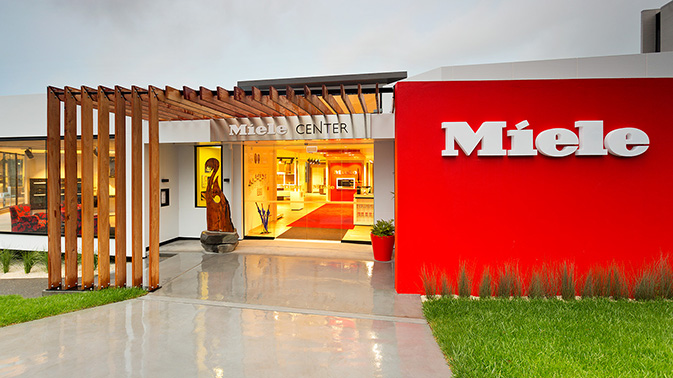 An important message from Miele
Wednesday 1st April 2020
Miele New Zealand would like to take this opportunity to thank our staff and customers for their continued support.
In full support of the Government's decision, effective Thursday 26th March 2020, our Miele Experience Centres will be closed until further notice. We plan to re-open as soon as it is safe do so, and will continue to assist our customers any way we can.
Customer Support
During this time, we will have our Miele Consultants available to support you via the Phone, Email or FaceTime, alternatively you can still visit our website www.miele.co.nz.
Be sure to stay tuned to Facebook and Instagram pages, for great new hints and tips.
For exciting recipe ideas, go to mieleexperience.co.nz/recipes or download the Miele App for Apple or Android.
Online Store
We are pleased to advise that following the recent government announcement, our online store is now open for essential appliances.
We are offering contactless delivery to your door and will be taking the utmost care.
To support all consumers during this time we will also be offering a 10% discount on all "essential" appliance orders.
These offers are available online through our retail partners and Miele Online store only. CLICK HERE for "Essential Products Online."
All non-essential products can still be ordered online, but will not be despatched until 23rd of April 2020, or until the level 4 Lockdown restriction has been lifted.
Once the government restriction has been lifted, we will be in contact with you to confirm your delivery dates and times.

Service
All service bookings from Thursday 23rd April can be pre-booked directly by calling 0800 464 353.
We want to ensure we are supporting consumers on repairs to appliances that have been deemed essential. In doing this we have protocols in place to protect our customers and our team. We will contact you in advance of the service call to discuss your needs and the necessary protocols to protect the safety of all concerned.
We are committed to supporting the Government's decision, safeguarding the health, safety and wellbeing of our customers, employees and communities and encourage you to let us know if you have any questions or concerns by contacting your nearest Miele Consultants.
For all customers in Auckland or north of Wellington contact:
Centre.auckland@miele.co.nz or phone 027 447 7700
For all customers in Wellington or south of Wellington contact:
Centre.wellington@miele.co.nz or phone 027 325 4756
Stay safe, stay strong and we look forward to seeing you again soon.
For a list of commonly asked questions, please click HERE
Your Miele NZ Team
Miele Experience Centre Locations
Shop Online
Essential Products Online