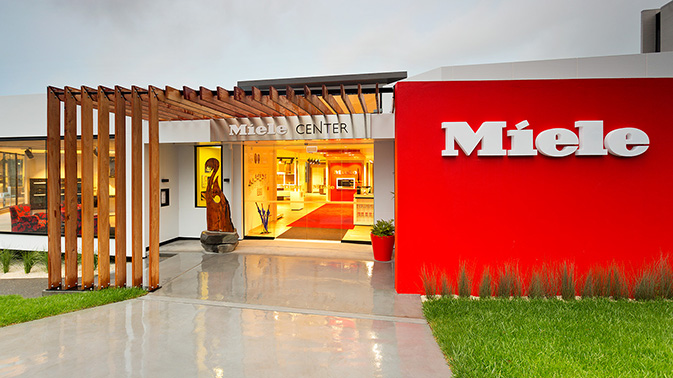 An Update from Miele
Wednesday 13th May 2020
Miele Experience Centres
We are pleased to confirm our Miele Experience Centres will re-open Thursday 14th May 2020. Please note however, all events and classes are still suspended until further notice. We look forward to welcoming you back to our Auckland or Wellington centres.
Wednesday 22nd April 2020
Online Store
We are pleased to advise that following the recent government announcement, our online store is now open for all appliances. We will commence full delivery, installation and service on all Miele Appliances from Tuesday 28th of April.
To support all consumers during this time we are extending the 10% price reduction to the entire Miele range.
These offers are available through our retail partners and Miele Online store.
The government restriction has been lifted to allow us to offer all our Miele services, including online ordering and delivery as normal. We will be in contact with you to confirm your delivery dates and times from Tuesday 28th of April.

Service
All service bookings from Thursday 23rd April can be pre-booked directly by calling 0800 464 353.
We want to ensure we are supporting consumers on repairs to appliances that have been deemed essential. In doing this we have protocols in place to protect our customers and our team. We will contact you in advance of the service call to discuss your needs and the necessary protocols to protect the safety of all concerned.
We are committed to supporting the Government's decision, safeguarding the health, safety and wellbeing of our customers, employees and communities and encourage you to let us know if you have any questions or concerns by contacting your nearest Miele Consultants.
For all customers in Auckland or north of Wellington contact:
Centre.auckland@miele.co.nz or phone 027 447 7700
For all customers in Wellington or south of Wellington contact:
Centre.wellington@miele.co.nz or phone 027 325 4756
For a list of commonly asked questions, please click HERE
Your Miele NZ Team
Miele Experience Centre Locations
Shop Online